What is Chiropractic?
Chiropractic is a complete system of healthcare focused on restoring, preserving, and optimizing health by natural hands-on care. Spinal adjustments are used to correct misalignments and restore proper function to the nervous system, helping your body to heal naturally.
Chiropractic patients seek chiropractic care for back pain, headaches, joint pain, carpal tunnel syndrome, tendonitis, sprains, as well as non-musculoskeletal conditions including allergies, asthma, and digestive disorders. Some chiropractors further specialize in orthopedics, sports injuries, neurology, pediatrics, nutrition, internal disorders, or diagnostic imaging.
In chiropractic, care of the spine and nervous system (which is of fundamental importance in human health) is the way to optimize the health of the whole human system and not just a means to relieve back complaints.
A basic philosophy of chiropractic is that the body naturally seeks the proper balance among all the systems of the body, and that these systems are meant to work together. A second basic principle is that proper structure is necessary for proper function. If a structure is impaired by injury or stress, its function can be adversely affected.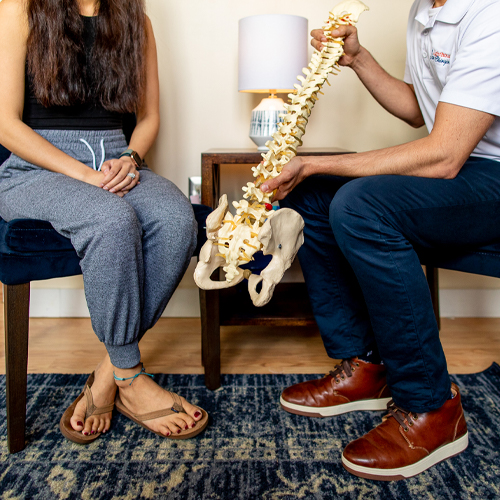 Techniques Practiced Here